Education – The Jarjari School Project
In 2009, Jarjari Village School in the North Bank of Gambia was washed away during the rainy season floods. The villagers were determined that their children should continue their education in any way they could. A few special individuals would teach the children under the only shade available to them – their mango tree. They had no supplies and had managed to salvage nothing more than a single damaged black board and some benches for the children to sit on.
Phil Morgan came to visit Jarjari Village when he met a local man called Bakary Jammeh during a holiday to The Gambia. Bakary asked Phil to join him on a trip to his village in the North Bank. This photo of children being taught under the mango tree was taken by Phil Morgan on his first trip to Jarjari Village…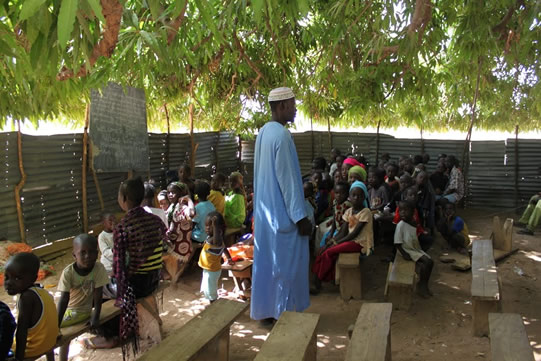 Phil was blown away by the determination and pride of the villagers of Jarjari, despite the difficulties they faced. He could see that with help, these children could build a better future for themselves and their families. Phil could not leave the village without making a promise to the Village Elders that he would do everything he could to help them build a school for the children of Jarjari.
Over the next 2 years, a lot of time, energy and money went into building the school. Every brick was handmade and the foundations were dug by hand by the villagers….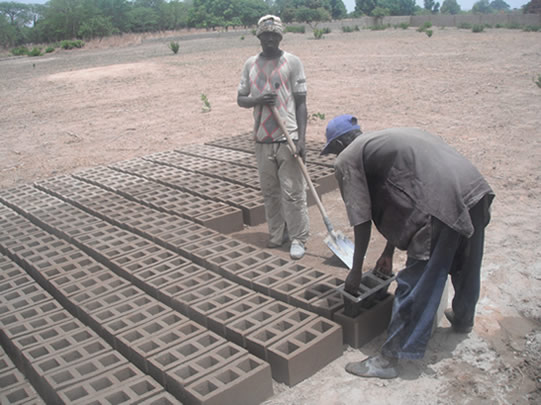 An area of land was set aside to build the school and vegetable garden. The villagers wanted to be able to provide the children with a healthy cooked meal every day at school.
And in 2011…
The school was built, the vegetable garden had been planted and a well had been dug to ensure the village children and their families had access to clean water without a walk that in the past had taken them all day.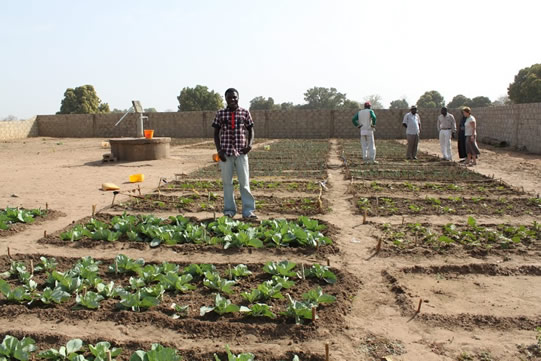 Since the original school was first built, a lot of progress has taken place:
Two new classrooms were built when demand for places at the school outweighed our capacity
Funds were raised to send a generator out to provide electricity and lighting to the school
Kitchen equipment was donated and sent out in order to cook the children's school meals
In 2016, the first Jarjari Village School graduation ceremony took place and we are very proud to announce that our top achievers are now in higher education.
The Morgan Clark Foundation will continue to support the students of Jarjari Village School and their families. If you would like to see how your donation is spent, please read our appeal page.